Pilot Car and Oversize Transport Services
Forrest Logistics provides pilot car and oversize transport services to all industries across Australia.
Our services are reliable, professional and personalised, giving you a superior option for your oversized load transport needs.
We can organise the initial engineering required for general, oversized and architecturally challenged loads.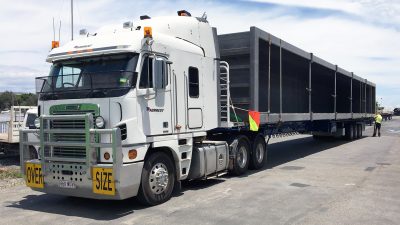 Oversize transport services
Forrest Logistics specialises in pilot car and oversize transport services. We have built up a reputation throughout the steel fabricating industry in Brisbane as a company that is experienced, reliable and most importantly a transport company who works with the customer to achieve the best outcome for them. We have a fleet of trucks, many of them customised to suit individual projects and we are always adding more to our fleet. For reliability, experience and affordability, you can't go wrong with the team at Forrest Logistics.
Forrest Logistics offers a reliable, professional and personalised option to both your specialised and general transport needs within Queensland. We have an extensive range of trailers in our fleet and are always pleased to discuss transporting your products. All general freight would be based on full pay loads unless prior arrangements are made with our transport consultants.
Our Team of experts boast almost 20 years of experience transporting structural steel of all shapes and sizes. Our reputation to handle difficult oversize loads has extended too many major steel fabricators, construction and engineering facilities based in Brisbane and throughout Queensland. With competitive and transparent pricing, why not call us for a free quote today?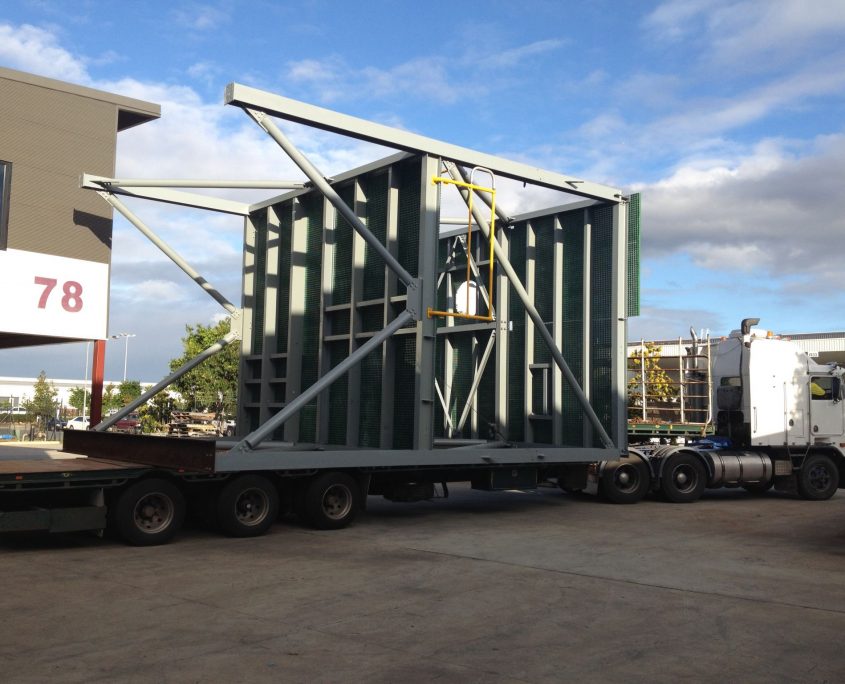 Our employees are equipped to manage all types of projects and oversize transport requirements. We will liaise with site personnel to co-ordinate manpower and other resources to maximise the efficient manner of which your product is delivered.
Pre-Production/Quoting Consultation
We recommend and encourage clients to engage our specialised transport company during the early stages of estimating and quoting of all projects, to assist the client in finding the most effective way to transport their product.
Past history has shown us that this early intervention can save your company considerable money or more importantly reduce the risk of losing money associated with oversize transport costs. Let us help and manage your transport requirements.