Oversize Transport Services
Forrest Logistics specialises in providing oversize transport services and pilot truck services to a variety of industries across Australia. We have built up a reputation throughout the steel fabricating industry in Brisbane as a company that is experienced, reliable and most importantly, a transport company who works with their customers to achieve the best outcomes for them.
If you require professional oversize transport services for your oversized truck loads, call us on 0407 759 483 for a free quote.
Defining oversize transport services
Oversized truck loads are defined as a heavy vehicle that is carrying, or specially designed to carry, a large indivisible item. These are items that can not be divided without extreme effort, expense or risk of damage to it. When loading a vehicle with an oversize item, if it can be safely loaded in more than one way, it must be loaded in a way that minimizes the width of the vehicle and its load.
Transporting oversized loads requires the full package
A company that specialises in transporting oversized loads must have all the right equipment and Forrest Logistics has an extensive range of equipment available for just this purpose. When Forrest Logistics manages any oversized truck loads, we also organize and coordinate any pilot truck services, if required. We provide a complete package, so that our customers have a stress free experience when they book their job with us.
Our staff are trained for all areas of oversize transport services
Our staff are equipped to manage all types of oversize transport service projects and will liaise with site personnel to coordinate manpower and other resources to maximize the efficient transportation and delivery of your heavy loads. Forrest Logistics encourages clients to talk to us during the early stages of estimating and quoting for your major projects, as this will assist you in finding the most effective way to transport your oversized truck loads across Australia.
Plan and prepare for oversized truck loads
History has shown us that this early intervention can save your company considerable money when transporting oversized loads or more importantly, reduce the risk of losing money associated with oversized load transport costs.
Industries utilizing our oversize transport services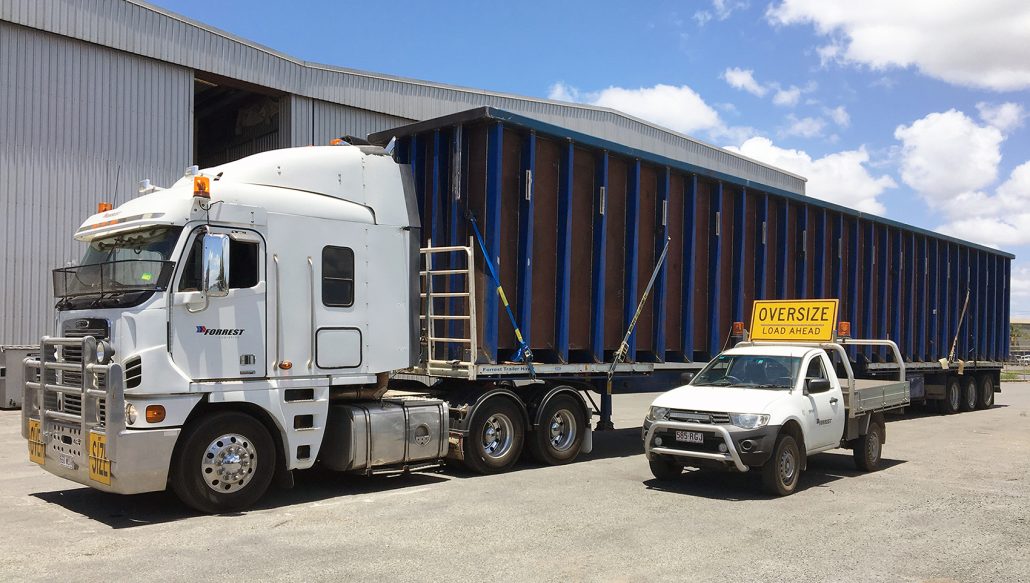 Examples of oversized vehicles include a combination of: